Zang Toi's F2017 is inspired by the Brilliant Royal Blue silk velvet furnishings of the Ritz at Place Vendome in Paris!
August 28, 2017
/
/
Comments Off

on Zang Toi's F2017 is inspired by the Brilliant Royal Blue silk velvet furnishings of the Ritz at Place Vendome in Paris!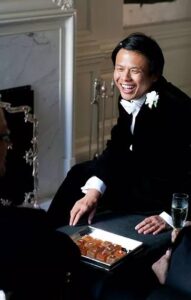 "Timeless elegance, an interview with the Iconic Designer Zang Toi"Zang Toi was only 20 years old when he landed in New York City to study at the prestigious Parsons School of Design. He opened his atelier, House Of Toi,8 years after he arrived in New York in 1989. It was then that he caught the eye of Anna Wintour, editor-in-chief of USA Vogue, and was featured in the magazine's "New Faces" in March 1990, distinguishing him as "one of the first Asian designers championed by the renowned editor.
"He is known for his fine craftsmanship, luxurious fabrics, glamorous and sleek creations. His niche customers, loyal to his brilliant designs, stay forever. Zang helps a woman of any age feel like the only woman in a room
In addition to Vogue, Zang's work has been featured in major publications such Vanity Fair, The New York Times, Newsweek, Financial Times, etc. He has dressed celebrities such as Angela Bassett, Fergie, Gong Li, Eva Longoria, Patti Labelle, Elizabeth Taylor, and Sharon Stone, among others as well as philanthropists and royalty, including Melinda Gates and Saudi Princess Haifa Bandar Al Saud.
It was my great pleasure to interview Zang Toi. He refuses to take what he does seriously. "Fashion is Fun!" "Fashion is about putting smiles on people's faces." "Fashion makes people feel good and feel beautiful." But seriously, is there anything more serious than putting a smile on people's faces and making them feel good and beautiful.
AM: Mr. Toi, thank you for taking the time for this interview. We are honored to have you with us, our readers are huge fans of your work.

AM: Your 2017 Fall "Brilliant Royal Blue" Collection was magnificent and I understand you were inspired by "The Ritz Paris" can you please tell us about it.
ZT: F2017 was inspired by the Brilliant Royal Blue silk velvet furnishing in the grand lobby of the newly reopened Ritz at Place Vendome in Paris!
AM: What were the challenges creating a collection around one color, especially a color you are not known for.
ZT: The challenge was brief…once I decided to create a collection base on that unfamiliar color, I immediately decide to pair it with black and deep navy to tone it down, to keep it sophisticated, and then surprise my audience with the UBER LUXE winter white!
AM: Your designs have been described as "Wearable Glamour" what is your design process for each season?
ZT: I started out each collection like a little boy in the candy store w thousands of idea in the very beginning…and then slowly and surely I started to edit the collection to create a well-edited wearable statement collection!

AM: In past interviews, you've mentioned that artists like Monet have influenced your designs, from what other artists or aesthetics do you draw inspiration?

ZT: I was inspired by Yves Klein's gold for my very first Spring Collection…Spring 1990, Tiepolo's Africa in my Spring 1999 and Tiepolo's America in Spring 2001 collection!
AM:What has been some of the challenges of producing your designs in the United States verses overseas?
ZT: The challenge of producing the collection in my own atelier in NY is costly, but I am fortunate enough to be able to command high ticket price for the beautiful crafted collection that my client desired!

AM: We live in a high-tech society. How do you see technology's impact on fashion? The emerging field of "Fashion Tech" for example, are clothes becoming more functional to accommodate tech gadgets while sacrificing style and beauty?

ZT: I personally feel that there are room for both "Fashion-Tech" and finely-crafted luxurious fashion!

AM: What advice would you give aspiring fashion designers? Are there any experiences or character traits you think designers ought to possess to achieve their potential?

ZT: HARDWORK & PATIENCE are keys to success !
AM: When you look back over the course of your long career, what would you say, up until now, is the one thing you want to be remembered for?

ZT: I always lead my very own creative path !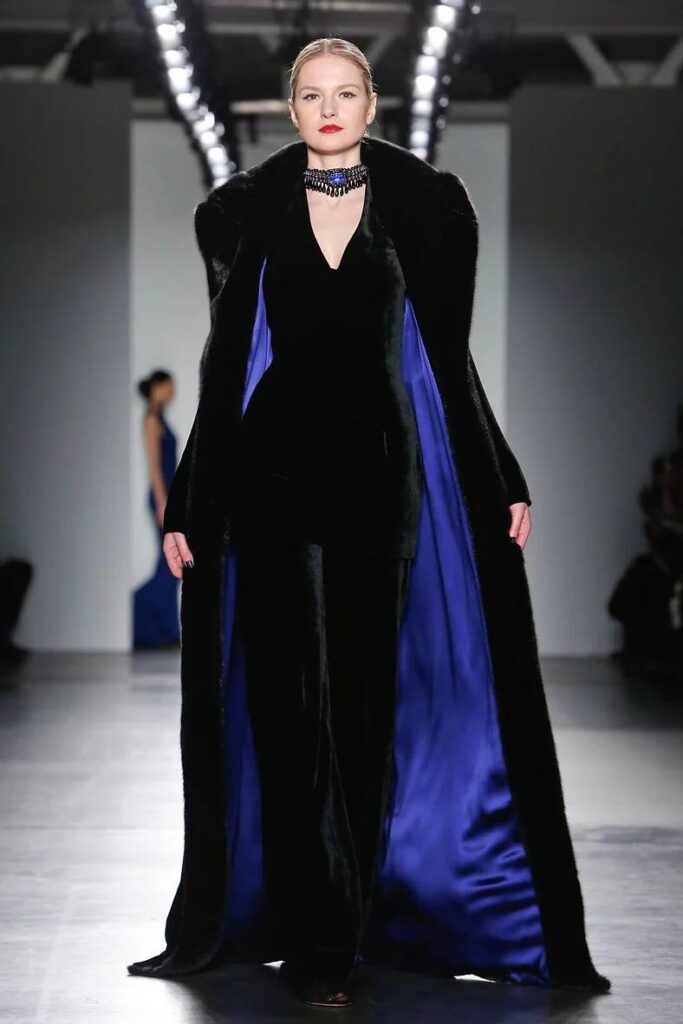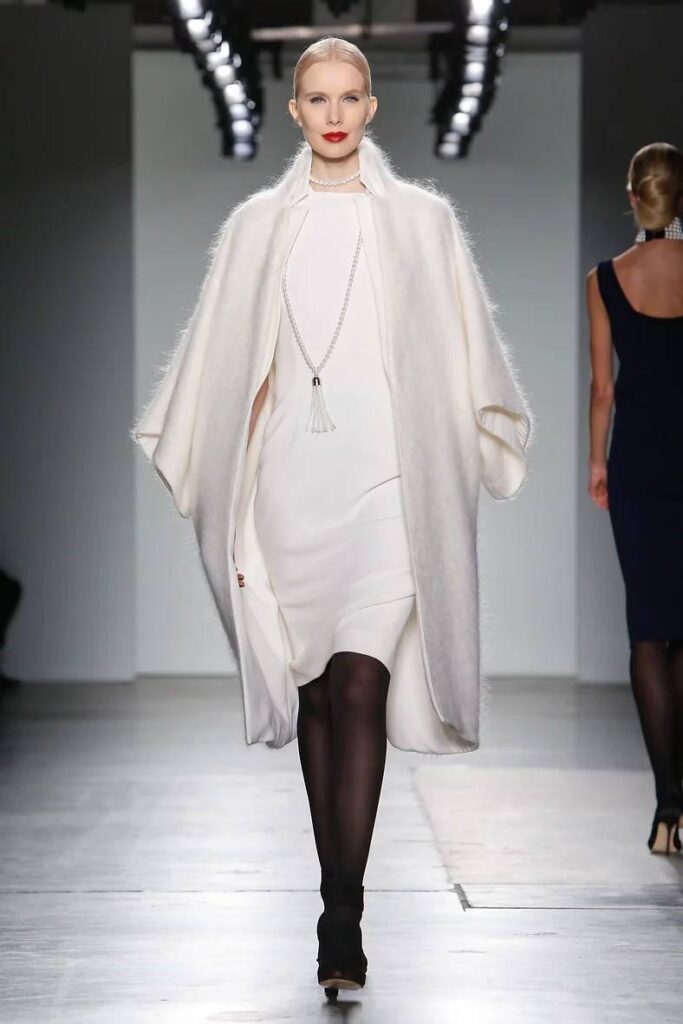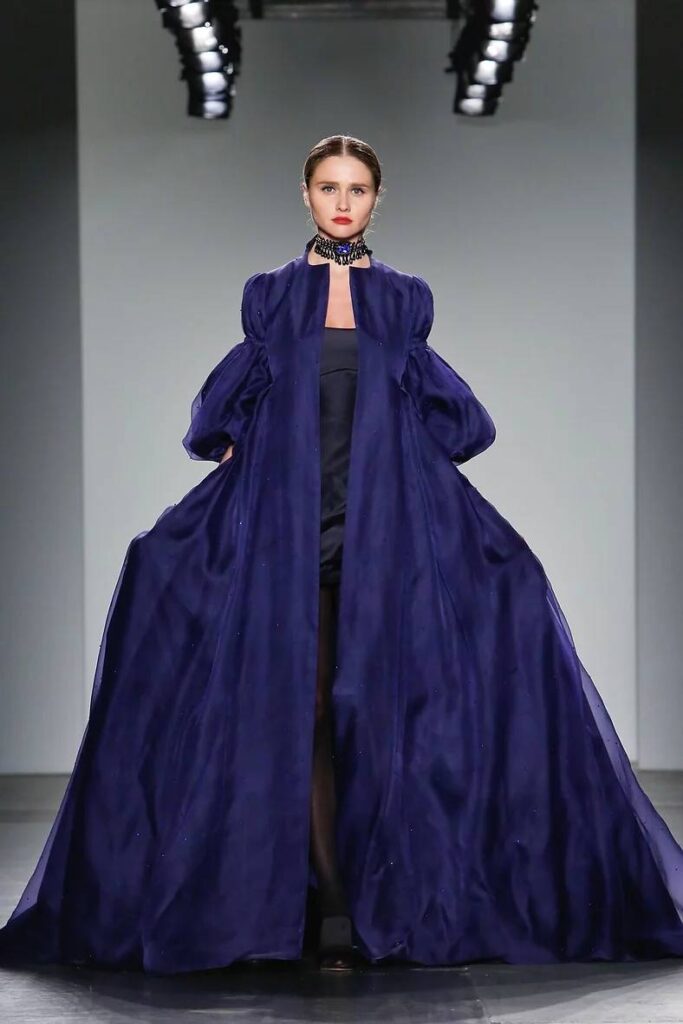 GRAND FINALE!